Better local news ahead — at Gannett papers? Really?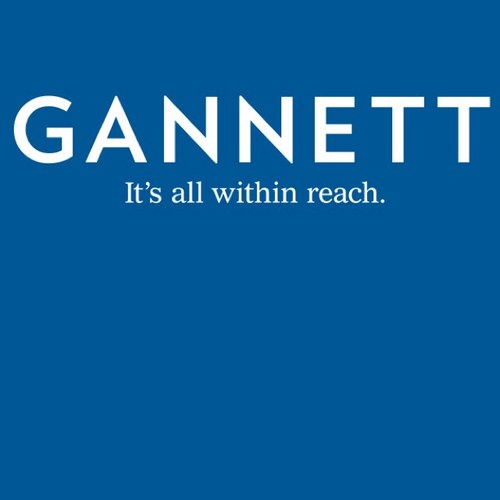 What? Better local news coverage at Gannett Inc.'s 80-plus newspapers? Seriously? And they're hiring more reporters, and good ones at that? Huh? Print revenue is still declining but Gannett is investing in quality?
That's the portrait Pulitzer Prize winner David Cay Johnston paints of Gannett's attempts to revitalize both USA Today and its chain of dailies nationwide.
The McLean, VA, newspaper and broadcast chain has begun inserting national and international news sections carrying the USA Today brand into some of its local dailies. The move, designed to emulate the audience-and-revenue building power of network TV, has already dramatically boosted circulation at Gannett's flagship paper (albeit under new, looser accounting rules), while giving the local papers a polished new look and better, more uniform national and international coverage.
In doing so, Gannett returns to the philosophy of its seminal tactician, Al ("How do you spell 'Gannett'?" "M-O-N-E-Y.") Neuharth:
In a sense, it is fitting that Gannett would try to emulate television's business model. Its seminal executive, Al Neuharth, was long fascinated with the medium and launched USA Today in 1982 as an explicit attempt to copy its aesthetic. The paper's splashy color graphics were meant to stand out from the grayness of traditional newspapers, and they did. Its short, punchy stories copied TV's immediacy and faster pace.
Of course, those "short, punchy stories" altered the course of American journalism, particularly in the late '80s and into the '90s. The "write tight, write bright" philosophy achieved one of two ends (pick your favorite): 1) it removed context and depth from news stories or 2) forced journalists nationwide to remove wordiness from their stories. (It's no accident that during the '80s, under the leadership of executive editor Max Frankel, the length of New York Times front-page stories shrank to one-half their average length.)
Will this fundamental alteration of editorial thinking at Gannett produce both quality journalism and corporate revenue? After all, Gannett has bit of a rep:
The national-local model is designed to free up, and generate, resources for more and better local news reporting and is part of a larger move underway at Gannett to invest in the quality of its journalism. This would represent a fundamental shift for a chain long known less for the quality of its news than for its ruthless focus on the bottom line. During the company's rise in the 1980s and 1990s, critics accused it of anti-competitive business practices—charges that received wide attention in Richard McCord's 1996 The Chain Gang: One Newspaper versus the Gannett Empire—and of draining local newsrooms of resources. Gannett denied the allegations but made no apologies for its bottom-line focus. Once asked on which syllable to place emphasis and thus properly pronounce the company's name, Neuharth famously replied "It's pronounced Gan-NETT—with the accent on the NET."
As a longtime Gannett critic, I'm hopeful. This move deserves a measure of applause and encouragement. But it cannot be read as a business model available to all American newspapers. Given that media corporations have begun to spin off their newspapers into different divisions from broadcast, and given that few of those corporations have a national kingpin like USA Today, Gannett's model appears to be suited only to itself … and no one else.
Still, even in Gannett-only towns, the prospect of better local news coverage is enticing and two decades overdue.
h/t: David Cay Johnston (@DavidCayJ)