Archive for March 2014
My Depression-born parents raised me in a rural idyll during the Eisenhower years. As a child, I snuck into the Garden Theater to watch war movies. They enthralled me: Battle Cry, To Hell and Back, Away All Boats, D-Day the Sixth of June, The Wings of Eagles, Battle of the Coral Sea, and my favorites, the submarine movies: Run Silent Run Deep, The Enemy Below, and Up Periscope. I revered Steve McQueen in The Great Escape and John Wayne in Operation Pacific and The Flying Leathernecks. Later, I learned mediated definitions of traitorous betrayal in Guns of Navarone and Where Eagles Dare.
I liked those flicks. The good guys always won. The good guys were honorable and noble; the bad guys — usually Teutonic or Asian in appearance and demeanor — were nasty and evil. Those movies inculcated in me the patriotic notions that much of personal and national honor lay in defense of an American definition of freedom, of the sanctity of my homeland, of democracy rooted in American exceptionalism. That I was learning to instinctively fear and loathe any enemy — especially one labeled the Other — escaped my notice.
War, these movies taught me, is entered reluctantly and only after due, transparent discussion by the nation's leaders. But as a child eating popcorn and tossing Jujubes from the balcony of the theater, I learned nothing about the imposition of freedom, of democracy, of American values on those who hold different values and beliefs and refuse to adopt what America "offers."
In junior high I voraciously read about the means and materials of war — books on ships, airplanes, and rockets. Achievement of manhood and romantic notions of adventure attached to my understanding of war.
So much of childhood play was embedded with the heroic roles and noble motives of war I and my pals learned in those World War II movies. We reinforced those roles and motives, fighting among ourselves with snow forts and snowballs in winter and games of capture the flag in the woods in summer. Children learned an Americanized image of conflict early but rarely its eventual cost.
Read the rest of this entry »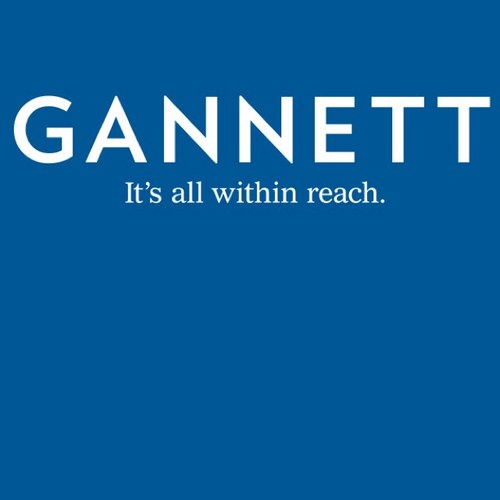 What? Better local news coverage at Gannett Inc.'s 80-plus newspapers? Seriously? And they're hiring more reporters, and good ones at that? Huh? Print revenue is still declining but Gannett is investing in quality?
That's the portrait Pulitzer Prize winner David Cay Johnston paints of Gannett's attempts to revitalize both USA Today and its chain of dailies nationwide.
The McLean, VA, newspaper and broadcast chain has begun inserting national and international news sections carrying the USA Today brand into some of its local dailies. The move, designed to emulate the audience-and-revenue building power of network TV, has already dramatically boosted circulation at Gannett's flagship paper (albeit under new, looser accounting rules), while giving the local papers a polished new look and better, more uniform national and international coverage.
In doing so, Gannett returns to the philosophy of its seminal tactician, Al ("How do you spell 'Gannett'?" "M-O-N-E-Y.") Neuharth:
In a sense, it is fitting that Gannett would try to emulate television's business model. Its seminal executive, Al Neuharth, was long fascinated with the medium and launched USA Today in 1982 as an explicit attempt to copy its aesthetic. The paper's splashy color graphics were meant to stand out from the grayness of traditional newspapers, and they did. Its short, punchy stories copied TV's immediacy and faster pace.